Welcome to the Lewes Darts League website
Mid-Season break...
The 2017/18 League season has now reached the mid-point - so, have a couple of weeks off and come back in January ready for the struggle to continue...

Competitions: The venues and draw sheets for all of the remaining competitions this season have now been made and can be found on the Competitions tab. If you have entered any of these competitions then please make sure you know which venue(s) you have been drawn to play in.
Good Luck to all players and teams concerned.

Christmas Quiz and a slice of History...
The photo below was taken in the Corn Exchange of the Town Hall at the 1969 Lewes Darts League Finals evening.
I know a handful of those in the photograph, and have been advised of a few more names but sadly there are still a few blanks...
If you know of them (ideally with their teams from 1969) please let me know and I'll add their names to the description...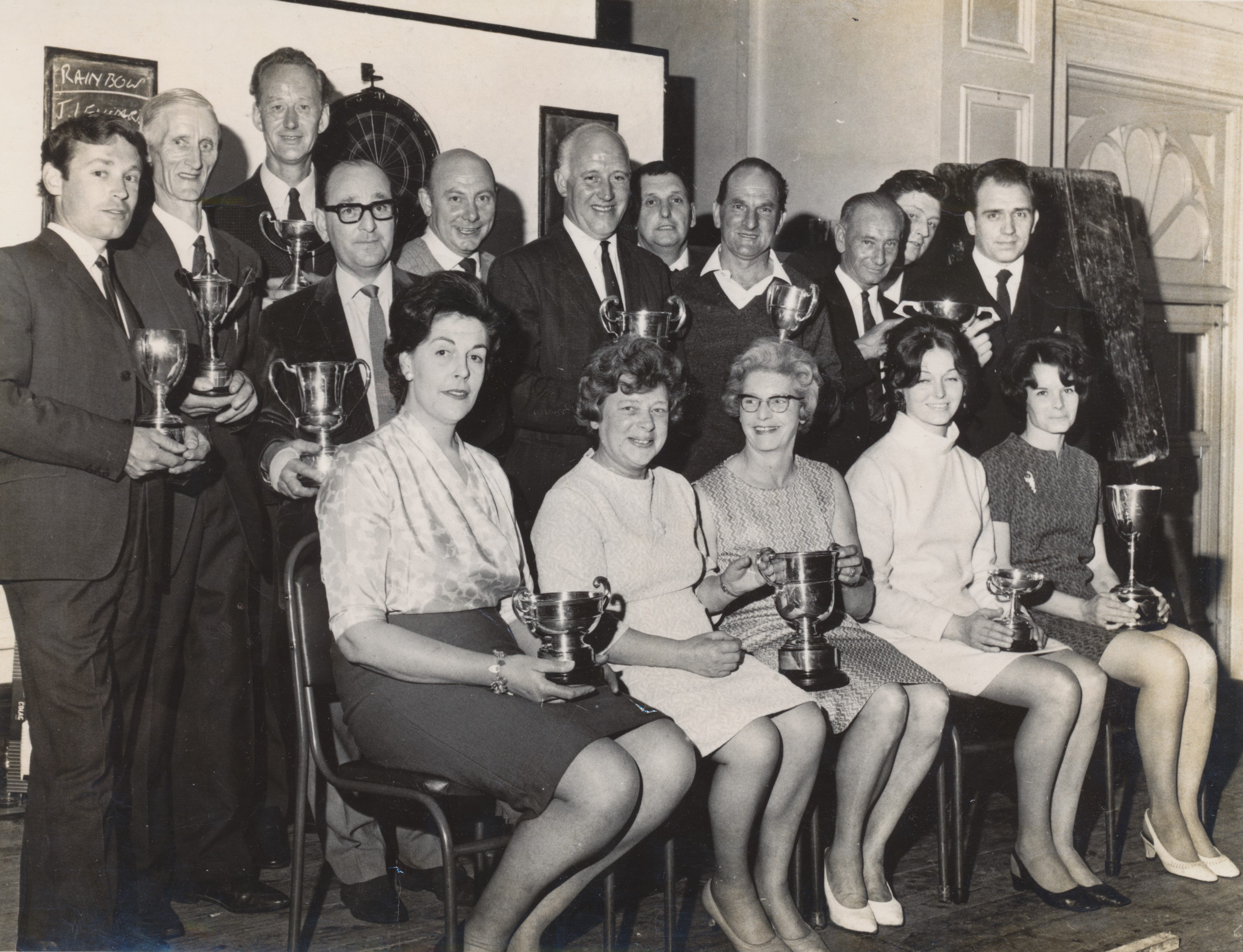 Men (L - R)
(1) Paul Barker [Phoenix Sports] (2) x (3) x (4) x (5) x (6) x (7) Steve Bristow (8) x (9) x (10) x (11) x
Ladies (L - R)
(1) Mrs L Allsobrook (2) x (3) x (4) x (5) Mrs J Allen
...
If you spot any mistakes (there have been a few!), or there is something you might like on the site, please let me know and I will see what I can do.
The League is kindly sponsored by: