Welcome to the Lewes Darts League website
The second half......
We're now in to the second half of the 2017/18 League season, the league table is taking shape...

Competitions: The venues and draw sheets for all of the remaining competitions this season have now been made and can be found on the Competitions tab. If you have entered any of these competitions then please make sure you know which venue(s) you have been drawn to play in.
Good Luck to all players and teams concerned.

A Slice of History...1969, when photo's were black & white
The photo below (courtesy of the Sussex Express) was taken in the Corn Exchange of the Town Hall at the 1969 Lewes Darts League Finals evening.
This copy was lent to me by Paul Barker, who with his wife Pam could name some of the competitors; since putting it on this page I've been contacted by Brian Pugh who was League & Comps Secretary around this time... Brian filled in a lot more of the blanks - Thanks Brian!!
Following responses to a Facebook post all of the players, and the majority of their teams, have now been identified, the roll-call is beneath the picture...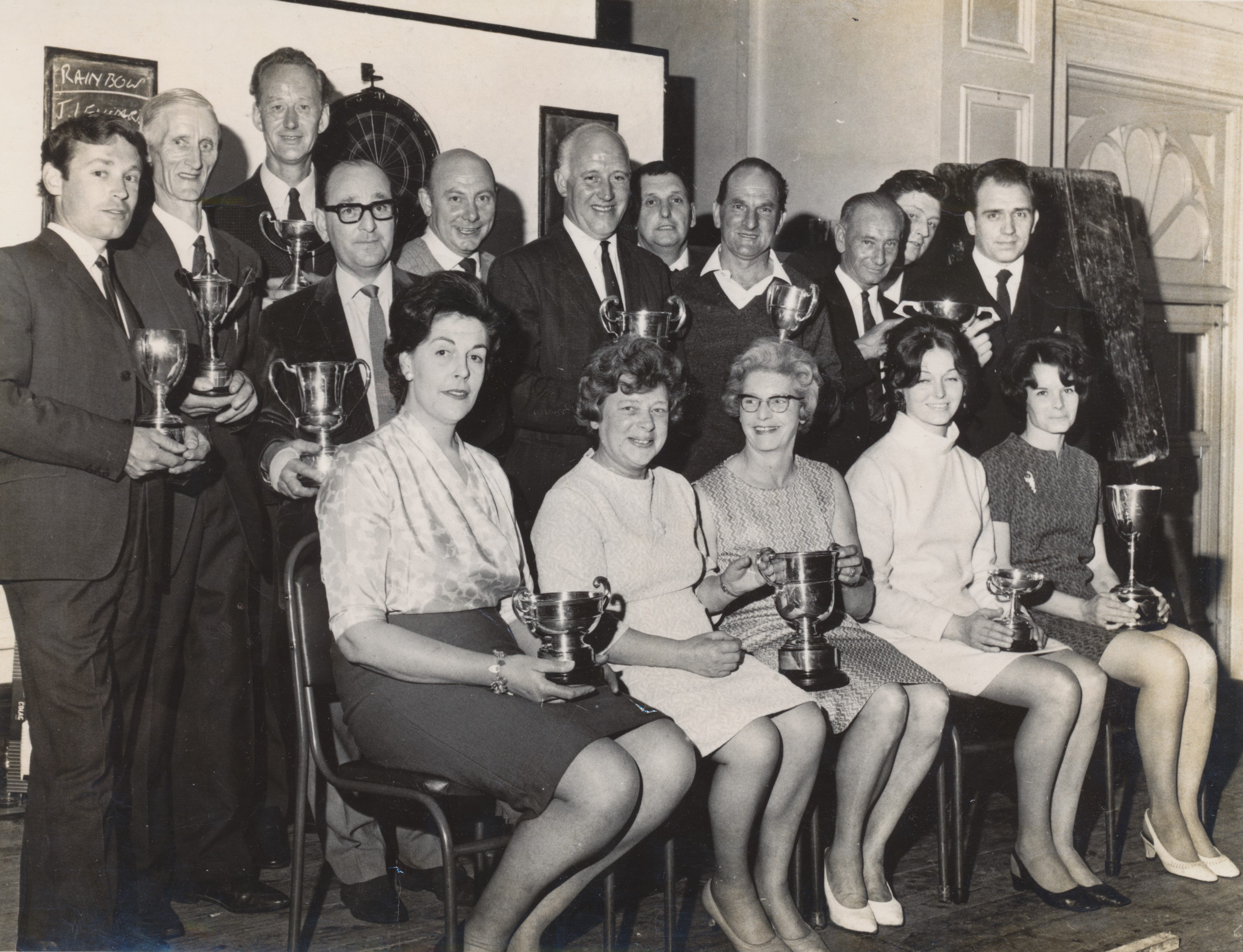 Men (L - R)
(1) Paul Barker [Phoenix Sports]
(2) George Bates
(3) Dennis Ottley [Jolly Friar]
(4) Brian Funnell [Royal Oak]
(5) Ron Scrace [Jolly Friar]
(6) Jack Cole [Royal Oak]
(7) Steve Bristow [Royal Oak]
(8) Jim Lennard [Rainbow]
(9) Alec Thompson [Bell]
(10) Don Smith [British Legion]
(11) John Kerry [Bell]

Ladies (L - R)
(1) Jan Plummer [Chalk Pit]
(2) Dot Robinson
(3) Ethel Hoad [Snowdrop]
(4) Jenny Chrismas [Snowdrop]
(5) Mrs Jo Allen [British Legion]


...
If you spot any mistakes (there have been a few!), or there is something you might like on the site, please let me know and I will see what I can do.
The League is kindly sponsored by: